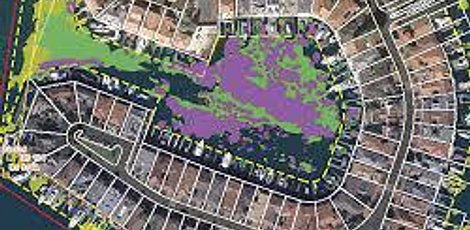 Mappatura has extensive experience in dealing with issues associated with land base facility database conversion and has assisted utility companies, municipalities, consulting firms, facility managers, town planners, architects and engineers.
Our typical approach is that we first work towards understanding the legacy system existing in the client's premises based on which we propose, design and implement established quality procedures perfected over the last few years which is very much industry specific.
Data Conversion
Data Loading
Database Design
Database Maintenance
Data Migration
Data Integration

We provide value added services not restricted to a single platform and multiple output formats after an intensive system study by our experienced project managers at the client site. The Project Manager works in close coordination with the technical experts of the client for effective communication and designing of an optimized workflow, which will enable greater clarity when the production starts. This will lead to a better output, reduced QC/QA procedures and near error-free output
Our success is attributed to our skilled personnel, proven QA/QC systems, unparalleled client communications and attractive pricing.
Our projects typically involve:
Survey and Data Collection
Digitization/Drafting
Georeferencing/Geocoding
Data Attribution
Image Processing
DEM/DTM Generation
Data Format Conversion

Data Migration from Digital Sources
Many conversion projects require the translation of existing digital data obtained from legacy data systems. Data migration projects include source data in AutoCAD, MicroStation, dBase, Microsoft Access, etc. We help our clients generate a conversion matrix that maps the existing data to the target systems data model. Based on the conversion matrix and the required functionality of the new system, Mappatura modifies existing tools and processes to migrate the data.